26 Newton
Newton, Novena, Scotts Orchard
Approx. 550m/650m to Newton/Novena MRT Station
26 Newton Developer Sales Hotline +65 66483436   
THE SUMMIT OF SUCCESS
. Developed by Novelty Corp Pte Ltd. It comprises 180 beautiful units of well-appointed homes. An exclusive abode immerse with the euphoria of success. 
A FEELING INCOMPARABLE . KNOWING THAT YOU'VE ACHIEVED WHAT FEW CAN. REACH FOR A BREAKTHROUGH IN LUXURIOUS LIVING. REACH FOR THE SKY. 
Located at Prime District 11, Where Convenience Is Not A Privilege; It Is A Way Of Life. Flanked On All Sides By Gastronomical, Retail And Entertainment Amenities. Your Every Want And Need Will Be Satisfied With Absolute Ease.
26 Newton Developer Sales Hotline: +65 66483436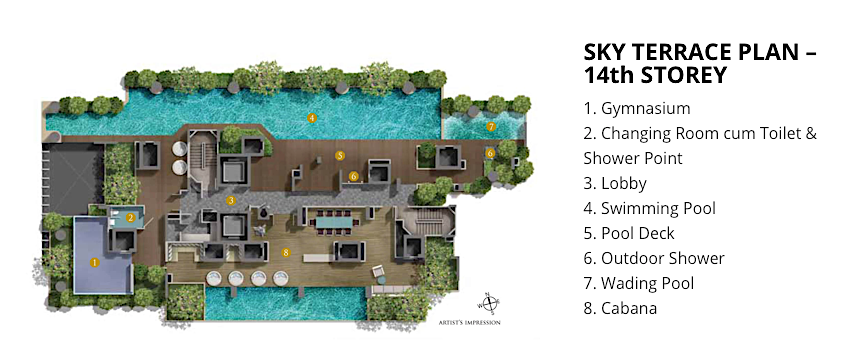 LIMITED EXCLUSIVE UNITS:
1 Bedroom PES $1.72Xmln / 2 Bedroom + Study 775 sqft From $1.97Xmln / 1 Bedroom + Study Penthouse $2.1mln / 2 Bedroom Penthouse $2.745mln / 2 Bedroom + Study Penthouse $3.39mln
Click Here For Appointment To View 26 Newton Or Call Developer Sales Hotline: +65 61008338
** DISCLAIMER:
PLEASE BE AWARE THAT THE READER RELIES ON THE INFORMATION PROVIDED AT HIS OWN RISK. ANY INFORMATION YOU MAY FIND IN THIS POST MAY BE INVALID OVER TIME, OR INACCURATE DUE TO HUMAN ERROR. The reader should carefully consider the merits and suitability of the information obtained in this post, the investment objective, risk involved, and affordability, before committing to buying any property or investment.
Leedon Green charms buyers in 2020 to clinch best-selling freehold project in District 10
PUBLISHED MAR 31, 2021
The heart of fine living
PUBLISHED JAN 13, 2020
Freehold Home, Twin Freehold Launches By Singhaiyi Group
PUBLISHED APR 15, 2019
How Sun Park sold en-bloc for $81.09m on third try
PUBLISHED NOV 30, 2017
Sun Rosier Condo Fetches $271m In En-Bloc Sale, 15% Higher Than Asking
PUBLISHED SEP 22, 2017
Direct Property Links:
The Gazania Freehold D19 – Bartley MRT TOP Soon: www.the-gazania-lilium.sg Freehold D20, Lentor Modern At Lentor Central Launching 2022, Piccadilly Grand At Northumberland Road www.thepiccadillygrand.com.sg Launching 2022, www.lentormodern.com, The Lilium, Freehold D19 – Bartley MRT TOP Soon: www.the-gazania-lilium.sg, Canninghill Piers By Capitaland & CDL 99Y D06 ,  AMO Residences, www.canninghillpiers-launch.sg, The Water Gardens 99Y – Canberra MRT www.uol-watergardens.sg, Leedon Green Freehold D10 – Farrer Road MRT www.leedongreen-mcl.com.sg, Midtown Modern 99Y D07 – Bugis MRT www.guocoland-midtownmodern.com , One Bernam 99Y D02 – Tanjong Pagar MRT www.01bernam.sg, Ki Residences – Brookvale Landed Enclave  www.kiresidences-brookvale.com.sg, Other Property New Launch: www.propertypro.com.sg, Property Market & New Launchwww.wikiproperty.com.sg, AMO Residences, AMO UOL, Meyer House, UOL Homes, UOL Residences, UOL AMK Ave 1, UOL, Propertyguru, Singapore Property, Property; AMO Residence, Amo Residence, UOL Ang Mo Kio,